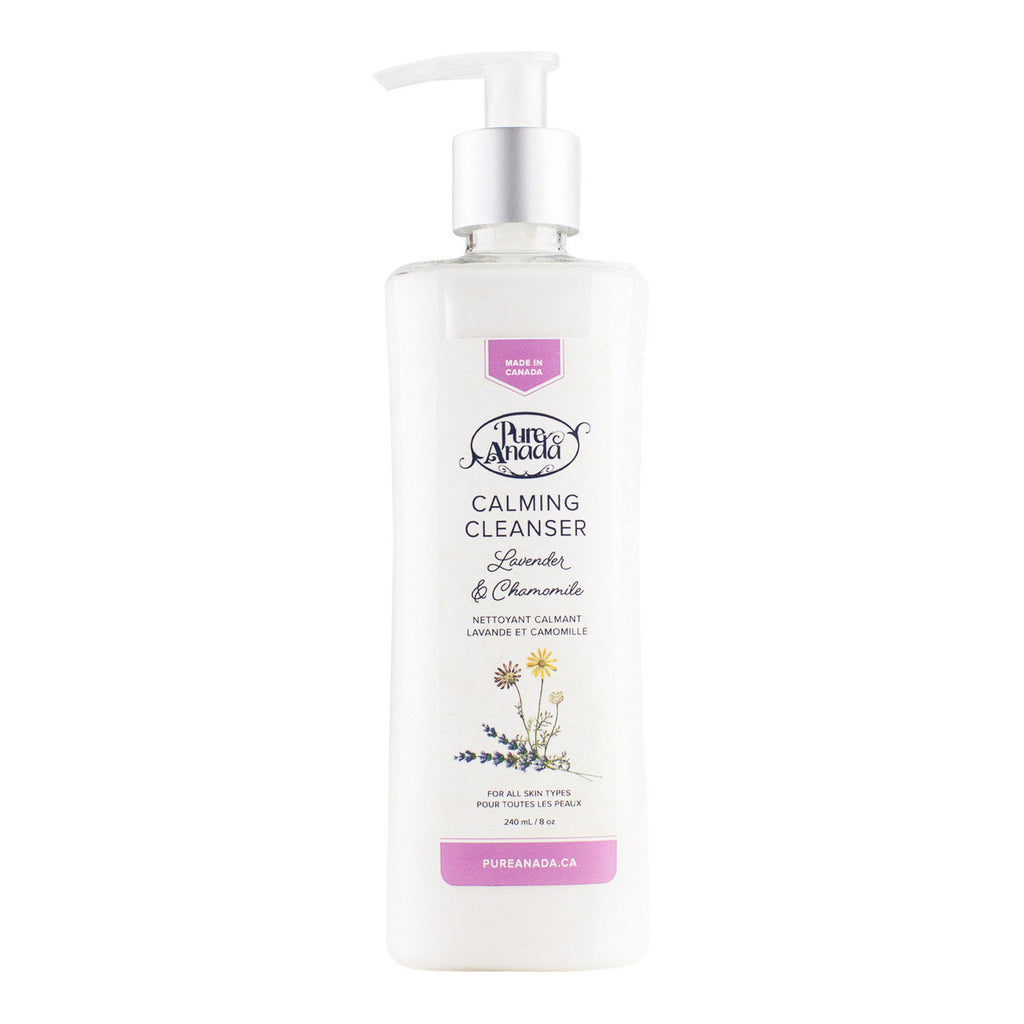 Lavender and Chamomile Calming Cleanser
Whisk away makeup and oils with this creamy, natural cleanser. If you are in love with lavender, this will soon become your favorite skin cleanser!
Skin Types: Every skin type
Suggested Use: Apply a thin layer to your skin and wipe clean with a damp, warm cloth. The organic sunflower oil and sugar-based surfactants help to soften and gently cleanse your skin, without disrupting its delicate balance.
Ingredients: Aqua, *Helianthus annuus (Sunflower) Oil, Decyl polyglucoside (sugar-based surfactant), Cetearyl Olivate, Sorbitan Olivate,(Olivem®1000),Vegetable Glycerin, Lavandula officinalis (Lavender), Matricaria Recutita Flower (Chamomile), Leuconostoc/Aloe barbadensis Leaf/ Sorbus Aucuparia Fruit Ferment Filtrate
Testimonial:
"Ever since having children 13 years ago I have had adult acne; some breakouts are like marbles under my skin. I felt another breakout coming, deep intense itching and thought I'd try your Lavender & Chamomile cleanser….I was in disbelief with the OVERNIGHT success! I have tried so many products over the years and have had absolutely no results come close, even other organic lines. I keep going back and purchasing more of your products…and I keep getting more impressed! Even the price is right! Thank – you!"
Deana (Dee) Bell