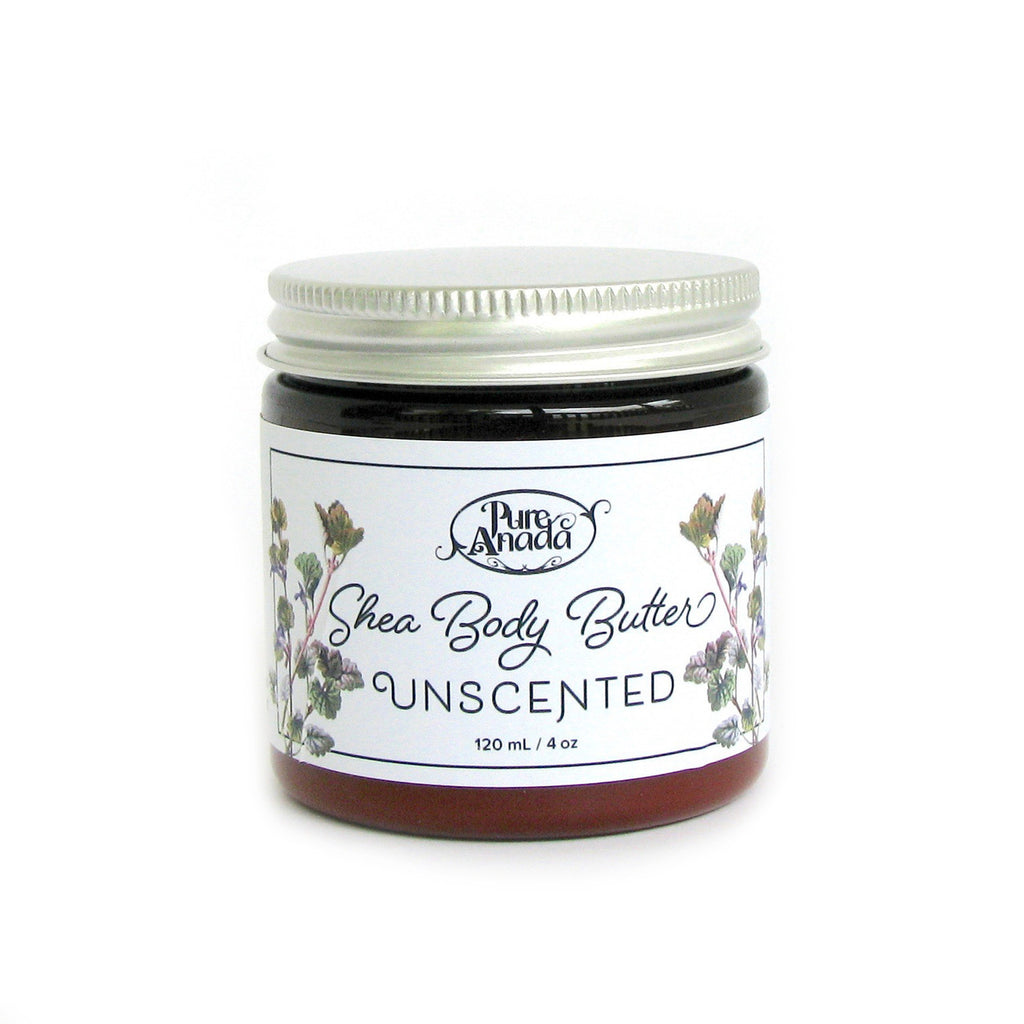 Shea Body Butter - assorted scents
Fair-trade African shea butter whipped with organic Moroccan argan oil.  A nourishing treat for seriously dry skin.  Beneficial and soothing for a variety of conditions including eczema, psoriasis and sun-damaged skin.  this product a must-have in every household! Makes a great, natural healing balm for baby bottoms, pregnant bellies, rough patches, dry feet, cracked winter hands, etc. 
About Shea Butter: Shea Butter is extracted from the kernel of the Karite tree, and has been used in Africa for hundreds of years! There are many beneficial effects of the compounds found in raw, unrefined shea butter. Vitamins A & E and F all work to soften and revitalize dry skin. Some of the properties are anti-bacterial which help in healing wounds. Raw shea butter is wonderful for people with sensitive skin and has been known to help those with psoriasis and eczema. Many people claim it also brings instant relief to insect bites!
The Shea Butter used in this product is a high quality, unrefined variety purchased directly from the producer in Ghana Africa. The women involved in the production are paid a fair wage for their labour.
Suggested Use:
As a facial moisturizer: Apply a very small amount of shea butter to clean skin. Best used as a night time treatment.
As a body butter: Apply a small amount of product to dry, cracked skin. Massage into your skin until it is absorbed.
As a treatment: Apply to wounds or irritated skin to expedite the healing process.
In the bath: Apply over your entire body while in a warm bath. Pat dry. Your skin will be hydrated and smooth for the rest of the day!

Size: 4oz jar