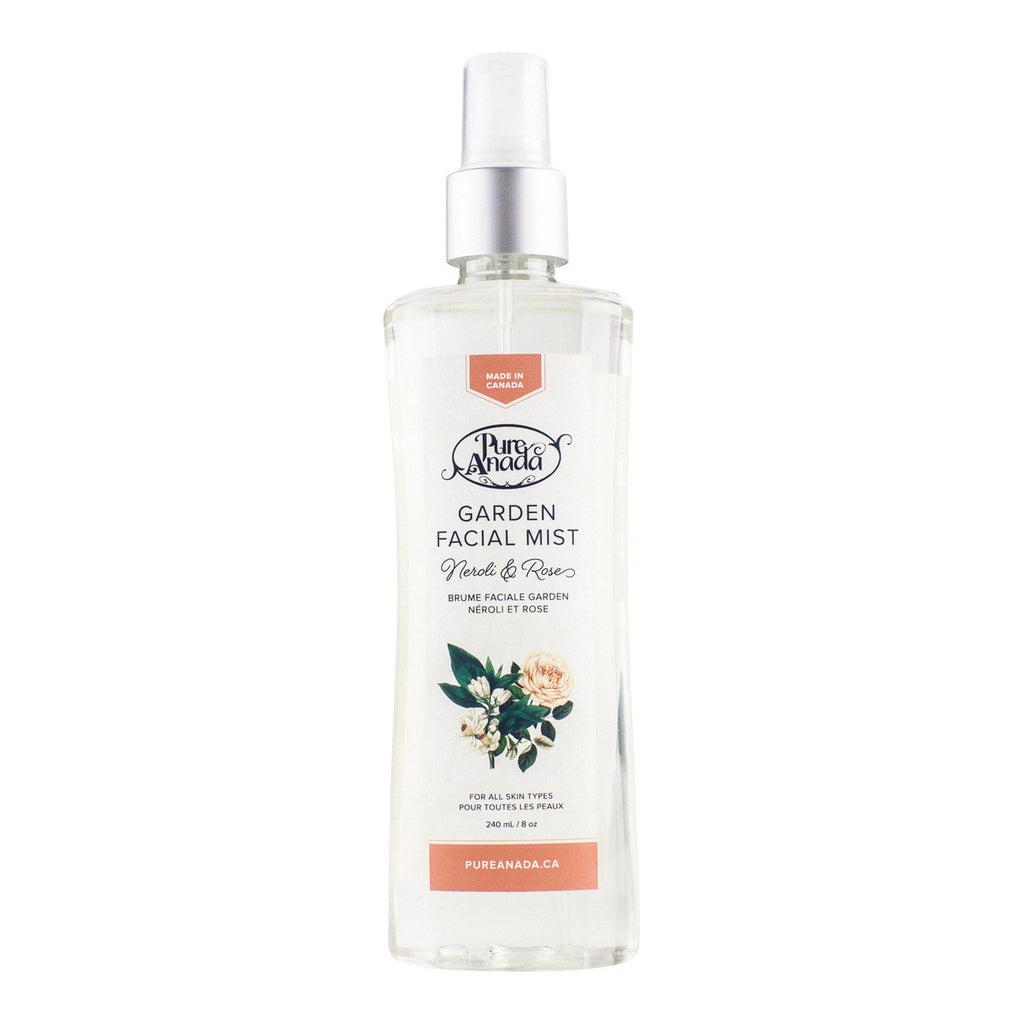 Garden Facial Mist
Enjoy the luxurious aroma of neroli and rose hydrosols. Spray Garden facial spray on your skin to sooth, hydrate and refresh. Great for all skin types.
Suggested Use: Spray directly onto your face (or body), after cleansing and before applying mineral makeup. For an extra refreshing experience, keep the mist in your refrigerator!
Ingredients: Citrus Aurantium Distillate (Neroli Hydrosol), Rosa Demascena (Rose Hydrosol), Aloe Barbadensis (Aloe Vera), Sodium Hyaluronate (Hyaluronic Acid)
Size: 120 ml
Why we love it: This refreshing mist smells so wonderful. It is gently hydrating, makes a great facial toner and body mist. It is so wonderful to spritz on the skin on a warm summer day, or your hot winter getaway. A must for your beach bag!